Watch
Can you believe the oldest thing in my gallery is a catgirl? Figures. Looking back on the original totally brings back a bunch of memories. I thought it looked
SO GOOD
, haha. Even with the muddy colored underwear I botched up trying to use those gel glitter pens. Anybody remember those from back in the 90's?
I took some artistic liberties since some of the stylistic choices from the original was lame. Like that torn up hat in order to show off her kitty ears underneath because, you'd never know she was catgirl unless I gave her ears! What was up with that?

For those wondering, the year slightly cut off in the original reads '2000'.
Give it a try!
Oh, and don't forget to enter dA's 'Draw This Again' Contest!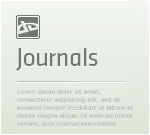 Draw This Again ContestBack to School

The air is crisp and the leaves are changing, which can only mean one thing - school is back in session! DeviantART is celebrating the new school year with an improvement-themed contest, inspiring interviews, and an opportunity to help those in need.

To celebrate artistic growth, we're turning one of deviantART's most popular memes, Draw This Again, created by the amazing *Bampire, into a site wide contest. We're challenging you to take a piece from your past and draw it again to show how you've grown. Use the template below to submit your past and new work as a single entry to the Draw This Again Contest.

5