Watch
Thought it was time to change up the ol' ID to something more chuckle worthy.
Don't you love going into your message feed and finding some well thought out artistic critiques? Awww yeeeah

This doodle was done for my first community article! Feel free to give it a read.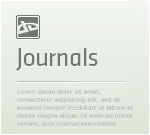 Harassment: A Survival GuideIt's no secret that the members of deviantART are an opinionated bunch! For good or ill, there is always plenty to say about art that speaks to them. This is great, yet amidst those opinions you're bound to get reactions that are nothing more than word pollution or troll bait. How many of you have logged into deviantART and been faced with this problem?

We've all seen it, been a victim of it, or at least heard about it: Folk out in the digital world living for nothing more than the joy of ruffling peoples' feathers. Well not to worry dear reader, because I've compiled a survivor's guide on how to slay the beast of text pollution: le trolls!

Warning for acronym? I dunno